Mixed Use
WHARTON URBAN acquires, designs and develops dynamic mixed-use projects in 24-7 urban environments. A common thread among these developments is usually the inclusion of a distinctive residential component which serves as the center-piece tying the uses together. The residential portion is rich with amenities, state of the art technologies and social meeting spaces generally geared toward the "Millennial" and Gen X populations which continue to lead the migration into these urban centers. Wharton Urban plays a central role in all aspects of the development process including site acquisition, financing, and working with the architects, engineers, general contractors, marketing firms and in creating iconic properties. Representative transactions include:
Mixed Use Development in Miami Beach
Wharton Urban purchased a prime 1.8-acre site in the town of Bay Harbor Islands, a submarket of Miami, Florida, for the development of a significant mixed-use project that will contain office, retail and residential components. The property was acquired off-market from a family that owned the site for over 20 years. After an extensive process, world-renowned architectural firm, Arquitectonica, was chosen to design the project. Wharton Urban is partnering with Northwood Ravin, a major real estate private equity firm, on the development.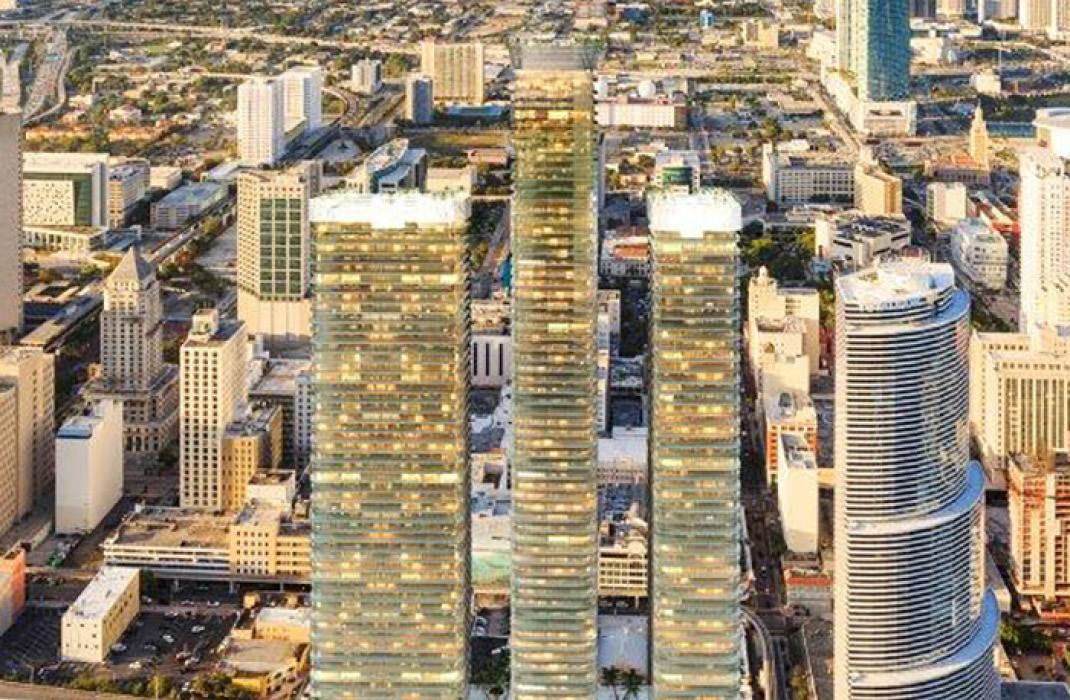 Downtown Miami Mixed Use Development Site
Wharton Urban acquired a note from a large bank secured by a 2.2 acre parcel of land in downtown Miami. The site is zoned for a 2 million square foot mixed use development project, and has plans previously developed by internationally-acclaimed architect, I.M, Pei. Wharton Urban's partner on the transaction is a leading global hedge fund. The note was acquired "all cash" with 100% equity, and the closing occurred in under 30 days. Approximately four months after the acquisition of the note (two years ahead of schedule), Wharton Urban negotiated a deed-in-lieu-of-foreclosure and acquired unencumbered; fee simple interest to the property.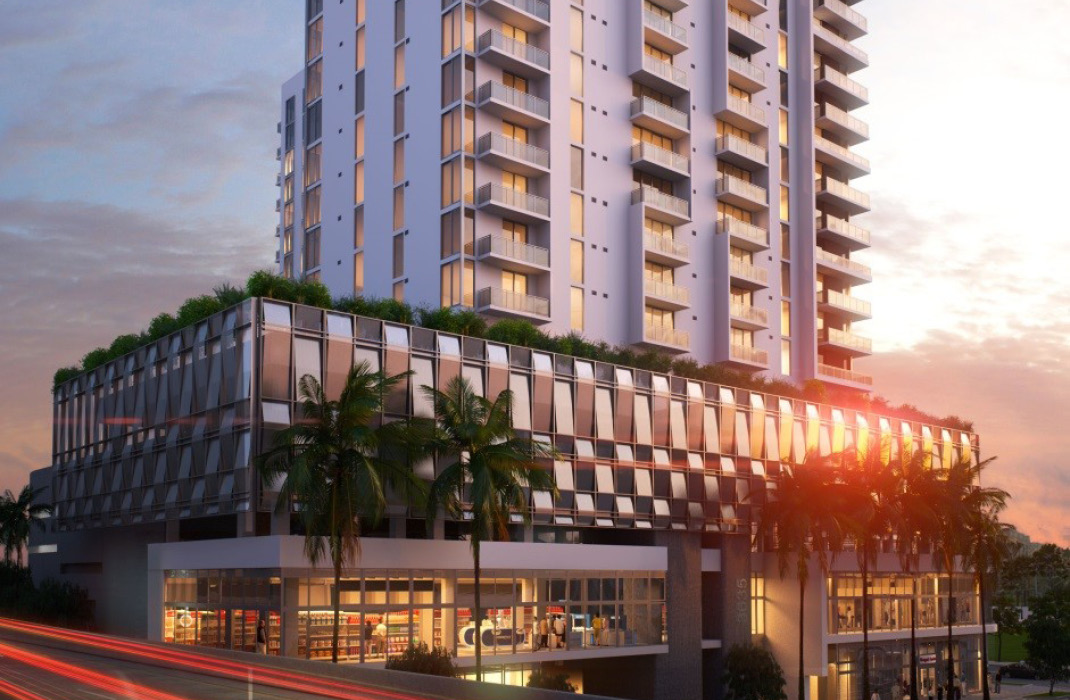 Miami Midtown / Design District Development
Wharton Urban, in partnership with the Mack Real Estate Group, completed the development of an approximately 500,000 square foot, 18-story mixed-use development project at the nexus of Midtown, Wynwood and the Design District in Miami. The property contains 194 residential units, with such amenities as dog-walking areas, deck-top pool, health club facility, and social lounges. In addition, there is over 65,000 square feet of retail space at the base of the building. Consistent with all Wharton Urban projects, the property has a distinctive design which was formulated in conjunction with the property's architect, Stantec.
Retail
WHARTON URBAN believes that unique retail properties in infill locations represent strong investment opportunities, despite the rise of e-commerce. Critical to the success of these assets is outstanding design, and appropriate tenancies with compelling value propositions. Representative transaction includes: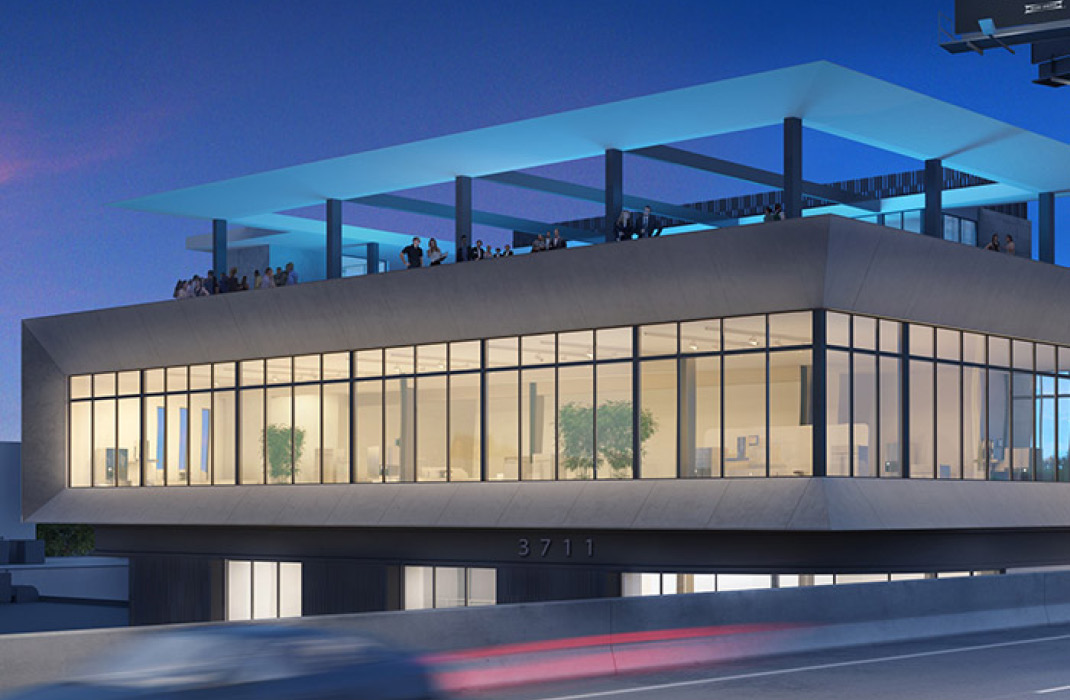 Development of Boutique High-Street Retail Property
Wharton Urban played an integral role in developing an approximately 20,000 square foot "high-street" retail property located in Miami's Design District. The building, designed by award-winning Touzet Studios, has 30-foot high glass storefronts, with a second floor that "floats" above Interstate 195. Wharton Urban secured the key tenant for the building, Sub Zero Wolf, which chose the property for its southeast showroom and has leased the entire second floor where it will be installing elaborate demonstration kitchens in its space, as well as the rooftop. Neighbors of the property include such super luxury brands as Prada, Gucci, Louis Vuitton, Channel and Hermes. Located at the gateway to the Design District on NE 2nd Avenue, the building serves as a distinctive anchor to what is quickly emerging as one of the world's great shopping destinations.